Barbecue sauce is something you can pick up in every grocery store and it's very inexpensive too, so why would you take the time to purchase from TaTu BBQ™ or make it at home?  For starters, most store-bought sauces contain artificial ingredients, food dyes, thickening agents, and are loaded with sugar!  Purchasing barbecue sauce from TaTu BBQ™ is quite simple, you may pay a bit more, but you know all the ingredients that go in it.  One of the most beneficial ingredients in these sauces is Organic Apple Cider Vinegar. Try one, I think you will be pleasantly surprised.
These sauces are Gluten Free, Low Sodium, No Corn Syrup, Small-Batch Artisan Made.
Developed for all my patrons that kept demanding for a hotter sauce…and YES, it is hot…too hot for some, but not hot enough for others. It gets its heat from the two hottest peppers in the world. They are the famous "Ghost Pepper", not so high in flavor but extremely hot and the up and coming "Trinidad Scorpion Pepper", 1.5 times hotter than our friend the "Ghost Pepper" but with ever so much more flavor. So, please try a little bit at first, as not to waste a good portion of food. If you find it to be too Hot, don't feel bad because many have, just dilute it with a bit of the "SWEET and SASSY" until your heat threshold is under control.
This sauce is Gluten Free, Low Sodium, No Corn Syrup, Small-Batch Artisan Made
America has such a love affair with sugar that it was also developed from customer demand. America love's it's SWEET. Here you'll find it a bit thicker, but not as thick as BBQ syrups and sweetened mostly with Molasses. NO heat involved here. Enjoy this on ALL types of meat.
It is umm... good! If you are looking for a slightly sweet, traditional BBQ sauce to have on hand, get inspired this, is the one to have.
This sauce is Gluten Free, Low Sodium, No Corn Syrup, Small-Batch Artisan Made
Now, this is a Carolina Classic. Mustard, vinegar and black pepper combined in such a way that many of my customers ended up using it for dipping fries, a salad dressing, sandwich spread and mixing it in eggs for the morning fuel. Yup, I'm proud of this one! Please experiment with it and let me know how you use it.
Our mustard sauce is honey-sweet and vinegar tangy. It is delicious poured over pulled pork or slathered on grilled chicken.
This sauce is Gluten Free, Low Sodium, No Corn Syrup, Small-Batch Artisan Made
Sign Up to Receive Notice of New Products Releases
What our customers are saying...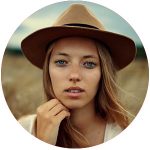 "Hi there!
Everything was fabulous! You are such a hit at our events! The pork was superb, thank you for the sauce and there was plenty for everyone! You know that you will always be one of the front runners as a caterer with us! You're product has never disappointed us EVER!"
— Sincerely, Sherri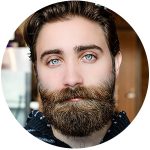 "Hi – first of all, thank you very much for the wonderful service.  I just heard back yesterday from some of the branch folks. They were thrilled and mentioned how great the food was, so we really appreciate your help in putting this together for them!  I think you'll have some of those branch folks stopping in more often for BBQ!"
— KeyBank – Poulsbo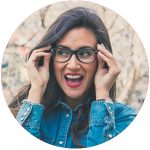 "Pat, I wish I had a penny for each time I have thought of you in the last 10 days!! I am so sorry you got sick the second week! It was such a great cookout and the food was wonderful!! You put so much heart and soul into it and we really appreciate it! Robert and I will be using your rub and BBQ sauce this Sunday when we do a beef brisket for Astrid and the film crew! They send their best regards! Robert enjoyed his day with you at the school! By the way, thanks for the cute thank you card…it was my pleasure!"
— Kathy Gregory, Manager
Landstuhl Fisher House